Ask Gok
Got a question for me? If you'd like to ask me a short question about glitz, glamour, shoes or clothes, please ask away in the box below!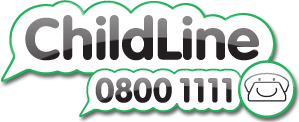 If you've got a question focusing on issues to do with bullying, body image, self-harm, or anything else that is worrying you (and you're under 19), you can contact
my good friends at ChildLine
, who are available 24/7 and would love to help you out and support you.
All questions are checked before they appear on the website.
Please read our
privacy statement and terms
before you post. Thanks!
Your Questions
what about a show with post mastectomy women, help raise money for breast cancer charities and help these women to feel good again?
Karen
All teens should be allowed to see a photo shoot like the one on your programme, maybe even at school, a real eyeopener Thankyou so much xx
anne
After crying buckets, I didnt realise we werent the only family with a fantastic teenage daughter having a nightmare time, thankyou so much
anne
Am 14 I hate the way I look everyone says am thin but am not afew months ago I stopped eating and my mam says am going anorexic what do I do
georgia
Hi! Winters here in Finland are so cold that u`ll freese u`re butt off in anything nice/girly/sexy. How to layer without the bulk?
Eeva
Hi how do we postively change our childrens view againest themself, my daughter,14, is really hard on herself she doesnt like herself at all
Don
hey gok, i have no self confidence at all, and i turned 17 at christmas. im getting older but even getting a job is a big thing, helpxx
Kayleigh
I need a bridesmaid dress that is on the highstreet I've had Brest cancer and need a dress that can cover me up we've looked allover help
Lyndsey
Hi Gok, are you able to come and speak with our Sixth Form students. They are all so beautiful in their own way but are all so insecure.
Dani
Hi Gok im shaped like a russian doll im all middle please help
Kay Seabrooke
<<
<
878
879
880
[
881
]
882
883
884
>
>>
Gok says

From Toni - Liverpool:
Hey Gok! I'm extremely obsessed with shoes! and I'm thinking about designing my own... any ideas how to go about doing it? xx
Get your pencil out and start drawing, its as simple as that- then maybe you can sign up to a course or an apprenticeship! the world is your oyster!
From Gemma:
Hi Gok, I'm after a dress 4 a wedding but have just given birth so want a flattering dress. I'm big busted and a size 16. Can u help me?
A Diane von furstenberg wrap around dress would be amazing or go for something a little 40's like a peplum
From Natalie:
Hi gok. My news years resolution is to get out there and date more. Any advice for me to be more confident in meeting guys xx
Remember, guys should like you for who you are, your confidence and their qualities need to come from your personality, humour and morals, bear that in mind the next time you talk to a man.
From Sandra Casali :
Hi Gok my best friend not dated in 20 yrs. How can I help get her confidence back. help. Sorry cos am sure this not 1st time u been asked
Be her friend and tell her she's beautiful and make her realise that dating and finding the right man has to come from within first!
From Maria :
Hi Gok, I have been single for over two years and have been told that I dress kind of boyish. I am 33, 5"9 size 12, Any advice :) TX
dressing more feminine doesn't necessarily mean you will get a partner- if you are comfortable with your style then continue what your doing just make sure you show your self off for the your true potential
From Stylish 58 yrs young! :
Hi Gok, I'm wearing a 60's style dress in black/grey/white tweed for a wedding in March. Would you bring in a colour for the accessories?
No keep it monochrome and true 60's style!
From Cherrel :
Hi Gok, Can you suggest a great way of raising money using fashion for our Day Hospice based in St. Albans
Hi Charrel, you could hold a swap shop where people have to pay an entrance fee to get in- these are always bags of fun- and people get a real chance to completely re-shape their wardrobe! Xxx
From Lauren :
Hi Gok, I've just got engaged and would like to look fabulous on my wedding day. I'm 5'1 and size 18, What style dress would suit me best?
Hey Lauren, firstly congratulations I hope you have the most amazing day! It's very difficult for me to judge without seeing you but I do love the corseted wedding dresses I think there is something very classic about them and as long as your bangers aren't too on show it will look very classy indeed- that is not to say you shouldn't show a cheeky bit of cleavage!?! I also love it when a dress uses a mesh or sheer material on the sleeves it just looks great and is fantastic for those of us conscious about our arms! Good lucky gorgeous! X
From TARA - New Zealand :
Hi Gok, I'm 6ft tall, was 106 kgs, now 80, hv small bust, broad shoulders and hips, but kinda have a waist. What shape am I?help!
Hi Tara, when I was last down under working with Westfield they developed a body shape calculator which is available to anyone online so go and check it out and I'm sure it will help you xxx >
http://www.westfield.com.au/au/be-inspired/services/fashion-services/body-shape-calculator
From Av :
Hello you fabulous Man! my mum just recovered from breast cancer,has lost her confidence, any ideas how to cet her back to her amazing self?
Hi Av! Well you obviously care a lot about your mum and that is the most important thing- she will need all the people she loves around her- show her that you are there for her and remind her how amazing she is and how many people love her! Send her all my love and I wish her all the best in her recovery! X
From LaLaLiz :
PLEASE can you make 'Gorgeous' perfume - I really love the smell!
Hey you- that's a great idea and I am hoping to look into it very soon! Xxx
From Natalie :
Hi Gok, I feel like ive got legs like twigs,now its gettin warm i wanna wear shorter skirts,what kind of style will make them look better? x
Natalie my darling first off I never want you to say your legs look like twigs ever again! If you were in front of me right now I just know they would be gorgeous! There are so many styles on the high street right now you need to go and take some time trying all different ones on and make sure not only that you love the look but also that you are comfortable! I'm loving prints and paisley right now - and of course if you can find a skirt with some structuring and detailed tailoring they will always look classy and sophisticated!
Read more answers
Categories
Recent comments