Fashion Brunch Club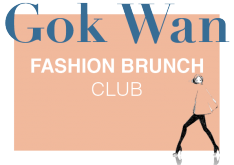 I am taking what I know on the road with my Fashion Brunch Clubs.
Coming to a venue near you, we offer an amazing fun day out which starts with a glass of fizz, gorgeous 5* brunch, followed by a catwalk show, Q&A with yours truly and a bag full of goodies to take away with you.
The second batch of tickets are on sale now.
Please checkout my GokFashion website for more details.
I hope to see you there my darlings!
xx
Gallery