Welcome
Hello and welcome to the official webpage for Gok Wan MBE. Here you can find everything from old video clips, to Gok's favourite makeovers to current DJ news and Isolation Nation updates.
Isolation Nation – CD
After hours of partying, and months of dedication, how could I not create a positive soundtrack to a year we will never forget? A year where we danced away our cares. I just had to produce a CD to remember all those Isolation Nation kitchen raves. Grab yours now. Big love Nationers x

Isolation Nation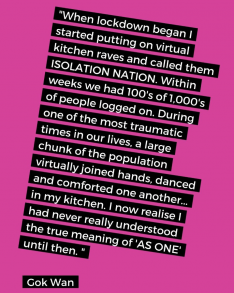 ---
Gok's Divas – my Opera CD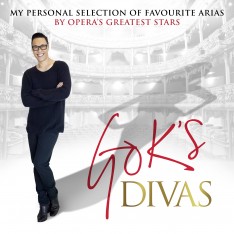 If you haven't already heard the good news, I have an Opera CD of my favourite Arias. It's a gorgeous CD packed full of emotional songs that debuted at Number 1 in the Official Classical Compilations Chart. You can buy the CD by clicking on the album cover above.
Fill Your House for Free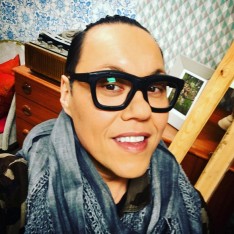 I've just finished filming a brand new series of Fill Your House for Free for Channel 4! I had a ball meeting families and helping them make over their homes for as little money as possible.
"Packed with design and style tips and working with some of the country's best up-cyclers and master craftspeople, Fill Your House for Free will also look at completed projects for inspiration, and once again show us how to avoid waste to take our properties from shabby to chic on a thoroughly thrifty budget."
It will be on Channel 4 later this year. Watch this space for news!
One of my favourite makeovers
It's official: Phyllis stole the show (and my heart) on ITV This Morning. x

Take a look at more of my ITV This Morning style surgeries
Gok and Poppa Wan's sea bass with ginger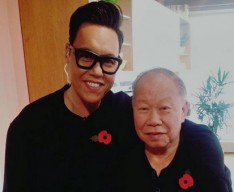 Watch me cook live on ITV's This Morning with Poppa Wan!
See the video and get the recipe here:
itv.com/thismorning/food/sea-bass-with-ginger-and-spring-onion-gok-wan-poppa-wan-recipe
Gok's Cookalong Live
Cookalong with Gok Wan from Ebury Publishing on Vimeo.
Gok's Wok – get cooking!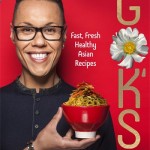 Look out for Gok's Wok, my cook book stuffed with fast, fresh and healthy Asian recipes. I have absolutely loved developing these recipes for you guys – there are so many dishes to cater for every part of your life – from healthy lunches to tasty, sharing curry feasts, plus ideas for date nights, dinner parties and never-to-be-shared one-pot wonders just for you!
Get your hands on a copy in all really, really good bookshops and online too!