Gok's charity of the month – April: Ditch The Label

You all know I hate bullies. I hate school bullies, work bullies, family bullies, I hate all of them. It doesn't make you stronger, it doesn't make you more important and it certainly doesn't make you a better person. Every day I fight bullies. Whether thats the bullies of my past that still haunt me, the bullies on twitter, or helping amazing charities like Ditch the Label enable everyone to realise that nobody deserves to be a victim- we all deserve to be happy and I hope you join me in fighting for everyones happiness no matter who you are.
Please read on and see how you can help. loads of love xxx
Summer 2014 Tu Collection in stores now!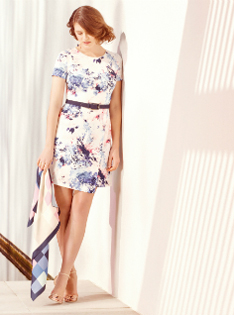 Introducing Gok Wan's California chic collection from Tu at Sainsbury's. This summery collection has everything you need to ensure you look and feel fabulous this season. As the days grow longer and the weather gets warmer, make your wardrobe work for you with wearable but effortlessly glamorous pieces from Gok for Tu.
Taking inspiration from the landscape, architecture and lifestyle of 1960s Los Angeles, Gok Wan has created a perfectly polished collection that embodies the Golden State. Metallic touches represent beaming sunshine and bright whites echo Hollywood's ultra modern houses. While soft pink and blue notes make you think of LA's luxury rooftop pools.
The new range also allows you to work one of the season's hottest trends, matching prints. Wear the Floral Print Shell Top and matching 7/8 Trouser together for a showstopper look that will take you seamlessly from day to night.
Broadcaster Of The Year Nomination!

Thank you for my nomination of broadcaster of the year from Out In The City Readers' Awards! Fingers and spandex crossed! x
You can vote here
Gok for Tu winter 2013 collection in Sainsbury's now!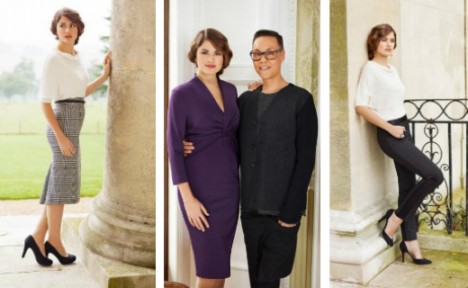 Welcome to my tenth collection for Tu at Sainsbury's! You'll knock 'em dead!
Gok x
Support World Aids Day!
A message from Gok Wan for World AIDS Day.
Commissioned by National AIDS Trust, produced by Michal Dzierza for Meehow Productions.
Music: "I dunno" by Grapes.
Make sure you've got your ribbon from the National AIDS Trust.
Gok's Cookalong Live
Cookalong with Gok Wan from Ebury Publishing on Vimeo.
Gok's Wok – out now!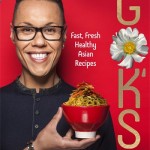 Look out for Gok's Wok, my brand new cook book stuffed with fast, fresh and healthy Asian recipes. I have absolutely loved developing these recipes for you guys – there are so many dishes to cater for every part of your life – from healthy lunches to tasty, sharing curry feasts, plus ideas for date nights, dinner parties and never-to-be-shared one-pot wonders just for you!
Get your hands on a copy in all really, really good bookshops and online too!
Plus join me in a fab live cookalong on Weds 16th October – all the details here!
Sign up now for FREE KS3 self-esteem / body confidence workshops in your school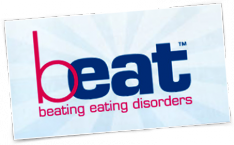 Did you know that there are free facilitated KS3 self-esteem & body confidence workshops being offered in schools right now?
The workshops are organised by Beat: the national UK charity that aims to prevent eating disorders, and The Dove Self-Esteem Project: an initiative that aims to equip young people with the tools they need to feel confident.
Find out more and get your school involved!
Gok x
Be bold and beautiful with my Specs Range!
Hi Guys, my second range for Specsavers is in stores and I am so excited for you to see them! This range is all about making your glasses the very first part of your outfit- they are a massive statement piece- so be bold and beautiful and wear them with pride! And if you're feeling uber confident why don't you go to my Gokettes gallery and post me a pic of you in your gorgeous specs…I am dying to see! Watch the video below to see the range in action (you'll need Flash Player to see the video). Auntie Gok xxx