One Size Fits All
My One Size Fits All – Secrets to Style & Body Confidence tour in 2018 was a sell out, and I am very excited to announce that I am hitting the road again in September !! It's an amazing fun day out including fizz, brunch, and goody bags – and of course…yours truly!!
Dates and locations below. Click on the page to book tickets.

Some interviews from recent press..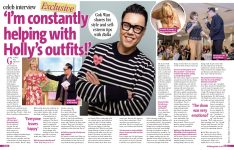 Fashion Brunch Club 2017 Gallery