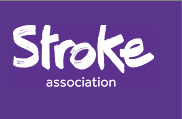 Happy Summertime my lovelies!
I hope you're all having a wonderful, sun-filled summer and either enjoying your school holidays, or taking a break somewhere amazing!!!
It's time to tell you about my charity of the month for August. They are the incredible Stroke Association. Now these guys are doing one hell of a job to help us understand more about what strokes are and also helping those who have suffered. You may not know, but three times more women die of a stroke every year than those who die of breast cancer…thats how serious this is guys. Please read on to find out how you can help this amazing charity and make a huge difference to so many peoples lives.
Love you guys xxx
The Stroke Association is the UK's leading stroke charity. Stroke is one of the greatest health challenges we face. But no one ever thinks it will happen to them.
What is a stroke?
A stroke is like a heart attack in the brain.
It happens when the blood supply to part of your brain is cut off and the cells are damaged or die. In the UK, someone somewhere has a stroke every five minutes. Stroke can happen to anyone, at any age. And it is devastating.
Who do we help?
Rachel Inglefield, 40, is a mum of two. Just twelve days after giving birth to her baby boy, James, she had a stroke. You can watch her story here.
Children and even babies can have strokes too. We feel privileged to support hundreds of amazing children who have had to rebuild their young lives after stroke. Meet the little girl who won the Children's Courage Award at our Life After Stroke Awards 2013, eight-year-old Charlotte Neve.
Nobody is immune from stroke, including Hollywood stars. Mum of three, Sharon Stone, had a near-fatal stroke when she was just 41.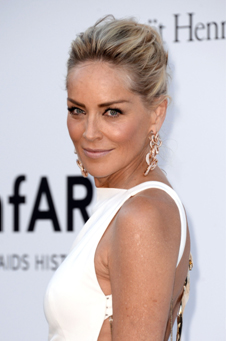 Sharon is a supporter of the Stroke Association and says:
"Many people think that strokes only happen to old people. But that's just not true, in fact, strokes happen to young people and often to young women."
Five things you didn't know about stroke
Stroke kills three times more women every year in Britain than breast cancer.
More women than men have strokes.
18,000 British women of working age have a stroke every year.
400 children and babies a year have a stroke – that's more than one a day.
More people than ever are surviving stroke and there are now over one million stroke survivors in the UK.
Wear a Stroke Solidarity String!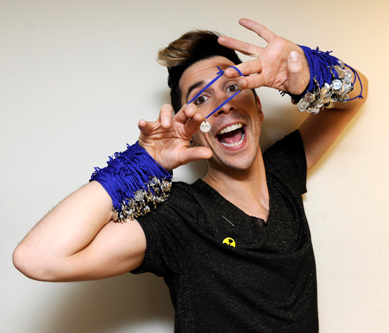 Saving thousands of lives and preventing lifetimes of disability start with awareness. That's why we created our Stroke Solidarity String. It's a symbol to show you are stroke-aware and support the Stroke Association. Buy a string like our celebrity supporter, comedian Russell Kane, and wear it, show it, share it.
Get your Stroke Solidarity String on our website now
Elsewhere in fashion-land, Style for Stroke sees award-winning style PR expert and long-standing Stroke Association supporter Nick Ede launch a new initiative bringing the glamorous worlds of style, celebrity and fashion together to help raise money and awareness for the charity. Upcoming collaborations include partnerships with the luxury nail varnish brand Ciate, cool bag makers Zatchel and handwash and lotion supremos Bayliss and Harding.
Donate
Just text STROKE 3 to 70300 and donate £3 today. It only takes a couple of seconds to make a BIG difference.
100% of your text donation goes to the Stroke Association.
Or you can donate via our website
If you would like to learn about the terms and conditions for donating by text please visit How your support helps on our website.
We love making new friends! Stay in touch with us.
Visit us at stroke.org.uk