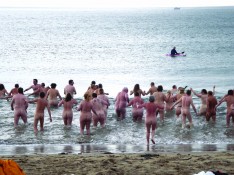 Hey Guys happy Easter to you all, I hope you had a fantastic weekend!
I really don't think Marie Curie need much of an introduction, they have been around for quite sometime now, and thank God they are! For 1000's of people up and down the country they have been an incredible support in the final days of a mother, father or other family member as they near the end of their lives. They give families that all important help to enjoy the last moments and leave them memories they can treasure. This, all in the knowledge that their loved ones are in the best of hands. I don't even want to think about what I would do if I knew I was going to lose someone, but there is no other group of people that I would trust to help me through it than those guys at Marie Curie.
Have a look at Marie Curie's Skinny Dip and it would be amazing if you got involved… you know I would love you to get your bangers out!
Huge Easter bunny hugs and kisses
xxx
Dare to bare with Marie Curie's Skinny Dip
You have nothing to lose but your clothes!
Bare all and help set a new world record this summer by taking part in Marie Curie Cancer Care's brand new skinny dip event on Sunday 2nd June.
The Skinny Dips will take place early in the morning in beautiful beach locations in East Lothian, Dorset, Essex and Wales. Shrouded in secrecy for now, the exact location of the dips will be revealed on registration. After their dash into the cold sea, skinny dippers will enjoy hot drinks and post-event festivities to warm up.
In 2011, 413 people plunged into the sea in South Wales, setting a new Guinness World Record for the world's biggest skinny dip. This year the aim is to get as many people involved as possible to break our own record.
Marie Curie supporter Alison Powell who organised the 2011 event in aid of Marie Curie said:
"We all know people who have been affected by a terminal illness, and I think the work the Marie Curie Nurses do is overwhelmingly generous and beautiful" she says, "I wanted the skinny dip to be a celebration of life." "It was absolutely the most hilarious and beautiful thing I've ever seen – the sight of 400 people legging it into the water as naked as the day they were born!"
With three new locations across the UK, this year's event hopes to be even bigger and better.
Family and friends are welcome to come along and join in the post event festivities.
The exact location of the skinny dip will be sent to you after your registration has been confirmed.
To register visit our website www.mariecurie.org.uk/skinnydip or call the Events Team on 0845 052 4184. Registration fee: £15, Minimum sponsorship: £85. Participants must be aged 18 or over.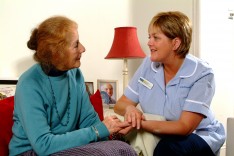 Marie Curie Cancer Care gives people with all terminal illnesses the choice to die at home or in one of the charity's hospices. Marie Curie Nurses allow families to make the most of the precious time they have left together, providing them and their families with free hands-on care and emotional support, right until the end.
The Marie Curie Nursing Service covers 96% of the UK. Our Marie Curie Hospices serve communities in London, West Midlands, Bradford, Liverpool, Newcastle, Cardiff, Belfast, Glasgow and Edinburgh.
The charity is also a leading investor in palliative and end of life care research for all terminal illnesses including dementia and heart failure.
The charity says: "Given the choice, most of us would want to die at home or in a hospice, surrounded by the people and things we cherish and Marie Curie Cancer Care makes this possible.
"But the sad fact is, every five minutes someone in the UK dies without the care they need at the end of their life.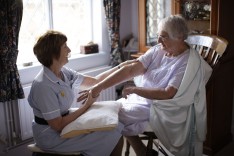 That's why we urgently need to reach more people – and why we're counting on your support. Whether you give your money, time or simply your voice, you'll help us make people's final days as good as they can possibly be."
To get help from the Marie Curie Nursing Service speak to your GP, district nurse or discharge nurse.
For more information visit www.mariecurie.org.uk or call 0800 716 146
www.twitter.com/mariecurieuk
www.facebook.com/MarieCurieUK
Registered charity no. 207994 (England & Wales), SCO38731 (Scotland)