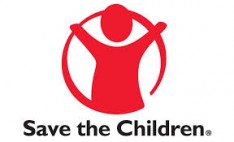 Hello my lovelies! It's really starting to get Christmassy now, especially as I start panto rehearsals today! Whilst most people are putting up trees and buying presents there seems no better time to put it all in perspective and remember how lucky we are that we and our children are safe, well and free to grow up with all the aspirations and dreams we deserve. Unfortunately this is not the case for millions of children in this country and around the world, which is why I have chosen my charity of the month for December as Save The Children. On December the 13th is Save The Children's Christmas Jumper Day. I hope, like me, you can find the time and get involved to help children have the start in life they deserve. Thanks guys. hugs and kisses xxx
Save the Children put children at the very heart of what they do, working in 120 different countries across the globe including the UK. The charity is in some of the toughest places in the world on the front line, trying to save children's lives and protect them from violence. From Syria to the Ivory Coast, from Gaza to the Congo, their work is most visible during emergencies and they responded to 45 emergencies last year alone.
However Save the Children's mission is much wider and they work in over 100 countries on longer term development projects which help children fulfill their potential through education and help prevent them from dying needlessly from preventable illnesses like diarrhea and malaria. Their lives are being ruined because they don't receive enough nutritious food in their first two years, stunting them mentally and physically for life.
The charity believes that every child should get the chance to fulfill their potential, wherever they're born and whatever their circumstances. And they're helping children here at home get their chance too.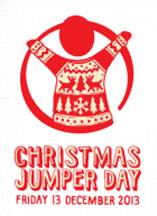 Christmas Jumper Day
On Friday 13th December, Save the Children is calling on people across the UK to help make the world better with a sweater and take part in the tradition of wearing a kitsch Christmas jumper in exchange for a £1 donation to raise money for its life saving work with children the world over.
All money raised from Christmas Jumper Day activities will help save the lives of the world's most vulnerable children. In the world's poorest countries, more than 7 million children die every year from easily preventable causes. Simple solutions, like vaccines and mosquito nets save lives. Just £3 will buy a mosquito net for a child in South Sudan and only £12 could pay for a child to be vaccinated in Sierra Leone – so by getting friends and colleagues to take part in Save the Children's Christmas Jumper day on Friday 13th December and donating £1, you can help make a real difference.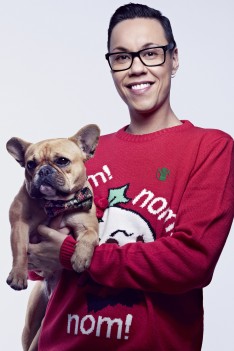 Find out more about Save the Children and their Christmas Jumper Day at christmasjumperday.org or follow them on Facebook facebook.com/ChristmasJumperDay and Twitter @savechildrenuk using hashtag #xmasjumperday