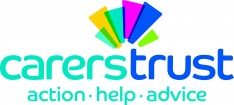 Festive greetings beautiful people!
I hope you're all gearing up for Christmas, by far the most glamorous and sparkly time of the year- I just LOVE IT!
I always ask you to think about others who are in need of care, and today I am talking about those who care for others.We have an army of carers in this country who are completely un-paid, and often unnoticed who deserve so much more for all the love, time and effort they put in for loved ones every single day. Thats why I have chosen the Carer's Trust for my December charity of the month. They support those of us who care for the vulnerable, old and unwell without a second thought. Please read on to find out more about what they do and how you can help.

Have the most wonderful Christmas everyone!
Loads of hugs and tinsel kisses xxxx
For most of us Christmas is the time of year where we enjoy celebrations, parties and have lovely dinners. But most of all it's for spending time with family and friends.
For many of the seven million carers across the UK it is also a joyous time, but for many more it is a particularly difficult time of year, as they are caring unpaid for friend or family members who, due to an illness, disability, a mental health problem or an addiction cannot cope without their support. Unfortunately, Christmas won't be the same for them. It means that many carers and young carers may not be able to enjoy all the festivities in the same way, as they care for a brother, sister, mother, father, child or friend. This can leave them feeling cut off from what is going on as they carry out backbreaking work – lifting the person they care for, taking them to hospital and doctors' appointments, attending to their personal care and doing their shopping and cooking. And in many cases while juggling a family of their own, doing a full-time job or attending school.
It can be lonely and isolating, with no one to turn to or no one who quite understands.
You may find it shocking to learn that three in five of us will become a carer at some stage and what's more, the role of a carer doesn't discriminate – anyone can become a carer at anytime and they could be as young as five or over 90. Many end up on duty 24-7, 365 days a year, with their role taking a toll on their job, school, health, relationships and finances.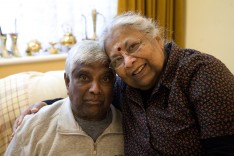 They are part of a hidden army of carers who save the British economy £119 billion each year – some of whom are caring for more than 50 hours a week.
This is where Carers Trust can help. They are the largest charity for unpaid carers and provide support and short breaks giving carers time to re-energise for their caring role, take care of their own well-being, and importantly take a break from the responsibilities they have for just a short time.
They do this with the help of Network Partners, a unique group of 116 independent carers centres, 55 Crossroads Care schemes and 99 young carers services across the UK.
Carers Trust provide a range of support, such as short breaks, 24/7 online help, small grants to buy essential items, emotional support and practical advice and training. It also provides a series of guides to help carers, families and people with care needs to know what to look out for when buying a care package.
We probably all know someone who is a carer, whether they tell us they are not. They could be someone in your class at school, someone you sit next to at work or it could be you.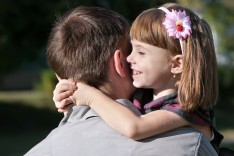 This Christmas they need your support, so carers can have access to urgent help and hope for a better future. So please take a moment to think about the hidden army of carers and support Carers Trust this Christmas so they can support those who need them most.
There are lots of ways you can support Carers Trust.
You can make a donation today by texting GOKC14 £5 to 70070
Here is how your donation could help:
Your gift of £5 could help combat isolation and stress for carers by contributing towards maintaining our online discussion forums, giving unpaid carers 24-hour access to support and urgent advice.
£15 could fund a place provided by one of the many local Network Partners, who offer a range of activities.
£25 could give precious time by providing carers with an hour of respite care to give them a break from their caring responsibilities.
£75 could help towards providing a young carer with a dedicated mentor to help reach their potential. Sadly, about two in three young carers are bullied at school and this can affect their ability to make friends and pass exams.
£200 could save an exhausted carer valuable time by going towards a washing machine or dishwasher – a vital piece of equipment for a carer.
You can visit the Carers Trust website www.carers.org to find out more about the charity and how you can give your support.
And if you are a carer yourself, you can find your nearest services or register for help online.
@CarersTrust
www.facebook.com/carerstrust