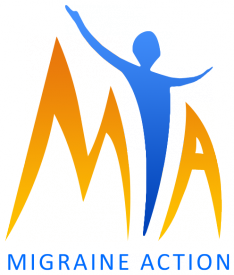 Happy 2014 everyone! I hope you've had a wonderful Christmas break. I want to introduce you to my first Charity of the Month for 2014 and I think you'll agree it's an important one. It's Migraine Action. And it needs your support because many don't understand how debilitating it can be. Read on and find out what you can do to help.
Lots of love my darlings
Gok xxx
Migraine Action: the national support and advisory charity people affected by migraine
Today an estimated 190,000 people in the UK will suffer a migraine attack.
Migraine Action is a national charity which provides advice, information and emotional support to children and adults with migraine and their families.
Sometimes people ask "why do you need a charity for migraine?"
The misconception is that migraine is just a bad headache – in reality it can be a hugely debilitating condition which can leave those affected unable to work and facing the breakdown of personal relationships. Symptoms can include a severe, often one-sided headache, visual disturbances, nausea and vomiting, sensitivity to light, noise and smell, numbness or tingling of the limbs, confusion and speech difficulties. Without support migraine can severely impact on an individual's quality of life and that of their family.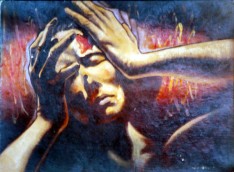 Migraine Action supports the one in seven people with migraine. It's services – which include a telephone helpline, over 100 different leaflets, access to a specialist nurse, websites for adults and children and a youth engagement project to educate and reduce the burden of migraine for the next generation – are described as "a lifeline" by users. The charity also supports research, acts as a link between medical professionals and those affected and helps to support specialist centres and services.
New mum Claire (30) from Devon has been affected by migraines since the age of fourteen: "I find my migraines really disabling. I have been subject to formal sickness monitoring in previous workplaces and as a new mum I now struggle to manage my attacks with the need to care for my daughter. In the middle of an attack I have felt I would rather die than continue to experience the pain. The severe lack of awareness about what it is like to live with migraine makes it even harder to cope with. The help of an organisation like Migraine Action is so important."
The charity receives no funding from the Government or NHS and relies on membership subscriptions, donations and fundraising support to continue.
Need migraine information or support?
For more information on migraine and the charity's services visit www.migraine.org.uk or call 0116 275 8317. Become a Migraine Action member by visiting www.migraine.org.uk/join
Can you help to raise awareness of migraine?
Many with migraine still suffer in silence. We want to see a migraine information poster up in every GP surgery and pharmacy to help. Could you ask for a poster to be displayed locally or put one up at your place of work, leisure centre, library..? Show your support by ordering your copy: http://www.migraine.org.uk/product/general-migraine-poster/
Help the 8 million migraineurs in the UK
Funds are urgently needed to continue to support the one in seven people with migraine in the UK and to encourage further research into this debilitating condition. Donate by texting MIGR00 and then the amount you wish to donate (i.e. £5 or £10) to 70070 (for example MIGR00 £10).
Follow @MigraineAction on twitter
Join Migraine Action on Facebook
Registered charity number: 1152973