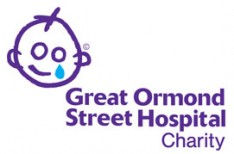 Hello my lovelies!
There is very little I can say about this month's charity of the month that hasn't already been deservedly said. Great Ormond Street Hospital is just one incredible place where kids who have some of the most terrible illnesses are given care above and beyond what you could ever imagine. There is no child who wants to spend their youth in hospital but GOSH gives them a place where they can come and feel safe and know they will get the best treatment available.
Please read on about their incredible work and how you can support them.
Loads of love, Auntie Gok xxx
Great Ormond Street Hospital (GOSH)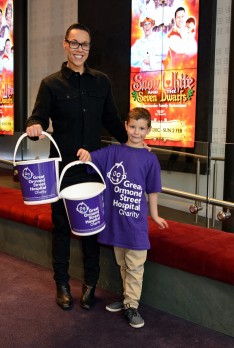 Great Ormond Street Hospital is the UK's leading children's research hospital and one of the top five in the world. The hospital receives more than 220,000 patient visits every year from critically ill children, many of whom are referred to us by other hospitals across the UK that are unable to provide them with the highly specialised treatment they require. Sadly, many of our patients have unique, complex and life threatening illnesses and Great Ormond Street Hospital is often their last hope.
Whilst the NHS pays for the day to day running costs of the hospital, it is Great Ormond Street Hospital Children's Charity that ensures the hospital can maintain its position at the forefront of paediatric medicine. We raise funds for four key areas – the on-going redevelopment of the hospital, pioneering research, highly specialised paediatric equipment and welfare services for patients and their families. We could not continue to do this without the generous support of our supporters.
Whilst our treatments are cutting-edge, many of our buildings are not. We desperately need to upgrade our facilities to bring them in line with our expert standard of care.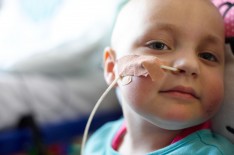 How you can help
There are lots of ways to support the charity with something for everyone!
If you are sporty there are a range of walks, runs, cycle rides and treks – in this country and at exciting locations around the world. There are glamorous events like galas, premieres and balls. Hold a bake-sale at work or hold a sponsored silence. Or you could simply make a donation!
For more ideas go to www.gosh.org
Every year, the Channel 4 Comedy Gala raises money for a new operating theatre at Great Ormond Street Hospital. The Gala – initiated and organised by the late Addison Cresswell – is held at the O2 on Friday 16 May 2014. There's still time to get tickets for this star-studded event which includes Adam Hills, Aisling Bea, Alan Carr, Jack Dee, Jason Byrne, Jason Manford, Jo Brand, John Bishop, Jon Richardson, Jonathan Ross, Josh Widdicombe, Kevin Bridges, Lee Evans, Michael McIntyre, Paul Chowdhry, Sean Lock, Seann Walsh and many more.