I've written this a few days before you are reading it now and it is beaming sunshine and beautiful outside so I hope that it has stayed and you are all enjoying Spring with me!
As ever I want to introduce you to the very important charity that I am supporting this month; Life Education Wessex (LEW). As you know I am very passionate about life education, as I found it wasn't the academic side which most troubled me as I grew up, but it was the life decisions, often hard ones, which I had to make and which helped to shape the person I am today. LEW creates an incredible platform for children to learn important life lessons about growing up to be a healthy youngster – for some people this can be easy, but for many it is crucial that they know what choices are available and how lifestyle and healthy living decisions can affect them for the rest of their lives. Please read on to find out more about what they are up to and how you can help.
Hugs and kisses, Gok
xxx
Life Education Wessex teaches children to make informed and healthy choices, as they grow up, about alcohol, cigarettes, drugs and food as well as the importance of sleep, exercise and feelings. They also help pupils to acquire life skills and learn to be assertive to help them cope with bullying and peer group pressure. Their specially trained Educators provide lessons adapted for the age of the children from age 3 to 13 years. Visiting 60,000 children every year it works across the Wessex region covering Devon, Dorset, Hampshire and Somerset. Life Education Wessex visits schools once a year and provides education that grows with the children, building upon the previous year's knowledge. It's amazing how much the children learn and retain.
Why does it do it?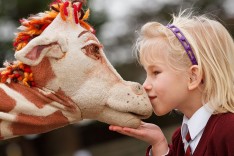 It's clear that prevention is better than cure when it comes to the issues of obesity, alcohol misuse, smoking and drug use. By teaching children how to be healthy and make the best choices they have a better chance of making the right choices as they grow up.
In the words of Professor Robert Winston: "Education for children at an early age is vital, to help them adopt the right healthy habits, so that their health later on is going to be as good as possible. That's why I think the work of Life Education is so important."
Recent research with school children who've experienced life education demonstrates the programme's exceptional success rate: 87% of children knew more about keeping healthy. 83% recognised how their emotions and needs change in different situations, 91% understood how others influence the choices they make about smoking, alcohol and other drugs and 76% reported they had learned to be more assertive.
With over 60% of adults and 30% of children in the UK considered to be overweight or obese and the rise in illnesses and diseases caused by poor diets, alcohol, and less active life styles there is a real need for change. Whilst statistics show that drug use is falling gradually, the NHS information Centre 2011 shows that a staggering 47% of 17 to 18 year olds have used illegal drugs. The damage that drug use and addiction can have is lasting and full rehabilitation is really difficult to achieve, therefore education is key to our children's future health and well-being.
How much does it cost?
Annually the charity needs to raise £240,000 to deliver the education service across the region. The charity does not receive any government funding for this education and so it relies completely on the support of the community and it's fundraising to raise this sum and provide the 50% of the cost of delivery, while participating schools provide part of the funding.
In a day a Life Education Educator can reach four classes of children, so in the region of 120 children. Each school generally books visits once a year and so each child receives the education as they grow up, reinforcing the be active, be happy, and be healthy message.
Join Harold's Challenge to be active, healthy and happy.
Do your bit to help raise vital funds to educate the next generation about making the right health choices when it comes to enjoying a happy and healthy future. Together we can make a real difference.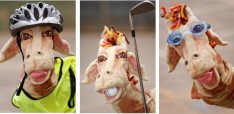 Harold is the iconic Giraffe puppet used in classrooms to engage with young children about health and food, and the effects of drinking, smoking and taking drugs. Harold has set the challenge to us all to complete one or more challenges to help the charity reach its target of 1,000 individual challenges or to raise £50,000 in the coming 12 months. The charity needs to raise £240,000 annually to provide this vital education.
You can do anything to take part in Harold's challenge, so long as it's active and healthy. So whether you like to run, swim, jump, walk, ride a bike, play golf, or just want to invite your friends round for a healthy charity dinner, there's a way you can easily raise money for Life Education Wessex.
To register your interest in taking up a challenge or just to find out more about Life Education Wessex click here
If your child's school doesn't provide Life Education and you would like it to, email enquiries@lifeeducationwessex.co.uk for more details or telephone 01258 837417.
(Life Education Wessex is a recognised delivery partner of Coram Life Education, the UK's leading provider of health and drug education programmes).