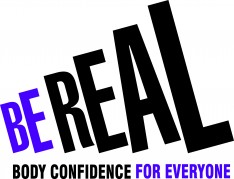 Happy October everyone hope you're all having a great week!
So a new month means a brand new charity for gokwan.com, and one that's special and very close to my heart! October see's the start of The campaign for Body Confidence – this is going to be huge and I really believe it can take the whole country in the right direction and give everyone out there the tools to build confidence in their own bodies! Read on to find out more…
Love you
Auntie Gok x
Join the national movement to change attitudes to body image and help all of us in the UK put health above appearance and be confident in our bodies.
Did you know that more than half the population in the UK suffer from low body confidence?
This is damaging lives. It affects everyone – all ages, both sexes – and starts young. It impacts people's physical and mental health and holds them back in life, stopping them from achieving all they could.
Too often, the way we look becomes a measure of who we are. There is a growing pressure on achieving an aesthetic ideal – an ideal that few of us can ever live up to.
It is a particularly worrying issue for children and young people, stunting their confidence and ambitions for the future. A third of children say they worry about the way they look and appearance is the largest cause of bullying in schools.
Be Real has launched. Our goal is to help all of us, whatever our size, ethnicity or ability, to put health above appearance and be confident in our bodies.
To make this change happen, our campaign will focus on three key areas:
1. Real education: We want to give children and young people a body confident start to life. We're calling for parents to set a positive example, schools to adopt a whole-school approach and young people to support each other to be body confident.
2. Real health: We want healthy living and general wellbeing to be prioritised over just appearance and weight. We're calling for the healthcare sector and those in the diet, health and fitness industries to promote long-term healthy living and wellbeing ahead of short-term quick fixes. We want individuals to celebrate feeling good and being healthy.
3. Real diversity: We want the media, businesses and advertisers to positively reflect what we really look like. We're calling for businesses, publishers, editors and advertisers to act responsibly by positively promoting different body shapes and sizes, people with and without disabilities and all ages, genders and ethnicities. We want the public to choose brands that promote body confidence and challenge those that don't.
We are uniting schools, businesses, charities, public bodies and individuals to change behaviour and celebrate real, healthy and diverse bodies.
Join us today: together we can build a body confident nation.
The campaign is coordinated by YMCA and supported by leading brands.
Find out more here: www.berealcampaign.co.uk
You can also donate to help make lasting change here: www.berealcampaign.co.uk/donate
Follow us for more info and live updates: @BeReal_Campaign and facebook.com/BeRealBodyConfidence
facebook.com/BeRealBodyConfidence