Hello my lovelies! Well the 1st March certainly is proving to be a big day in my world. Two brand new collections are launching today.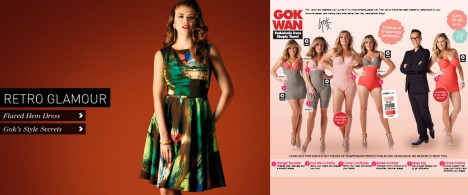 My 3rd, and I really think best, collection for Sainsburys. I have taken on a lot of advice and feedback from all you guys who have been wearing the first two collections and I hope you are going to love this one – there is a fantastic new print and some fabulous pieces that I think every wardrobe needs!
Then of course I have my new collection for SimplyBe called the Wall of Fame. I've taken six classic pieces, in 3 brand new colours, and given them that extra Gok love and affection that will boost, smooth, slim or support! What more do you need ladies!
I really hope you enjoy wearing them as much as I have enjoyed designing them!
Love you loads
Your Auntie Gok
xxx