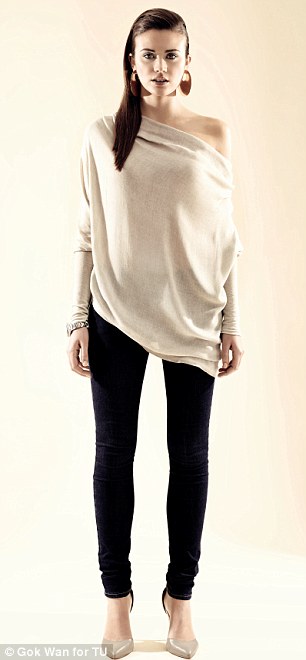 Thank you to everyone who entered my competition to win 10 pieces from my new Sainsbury's Tu collection – it was great to read through all your amazing entries describing why your world loves you. And so hard to choose a winner! I'm keeping all your inspiring entries on this page of my website.
A big congratulations to Paula Yuen whose winning entry is below.
Gok x

My world loves me because:
1) i am always there for my amazing little girl no matter what. But especially when she needs that special hug to send the nightmares away
2) I'm at the end of a phone day or night to my amazing sister who lost her husband this week to cancer. Even if its just to talk rubbish just so I can hear her laugh
3) I'm the worst person to return calls but my friends know that if they need me in an emergency ill drop everything for them
4) it's now been nearly a year since my last panic attack and I'm starting to finally relax and enjoy what I have
5) because I have gone up (yes up) 2 dress sizes in the last year and a half but I'm proud of my new bum and boobs and saggy belly as I have my precious daughter which was amazing as I had suffered a miscarriage on New Year's Eve 2010 .