Hey guys – this is your chance to 'Hangout' with me and a load of amazing fashion bloggers talking about all things stylish, including my Specsavers range and looking good with those goggles!
Google+ is hosting this cyber pyjama party online next Friday 11th November @ 3pm and you can join me…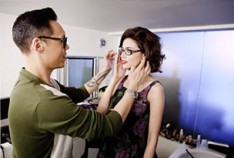 My Hangout is a live ten-way video chat so fashion bloggers, me, and some of you can have a chin wag!
It's simple… if you want to have a chat with your Auntie Gok, get yourself a Google+ account using this link and add me to your celebrity circle. You will automatically be entered into the draw with the chance to have a chat- so maybe we will get to 'hangout'?!?!?
You can check out my Google+ page here
And get help with setting up your own Google+ page here (but I'm sure you won't need it!)
Can't wait to see you!
Big kisses
Gok xxx